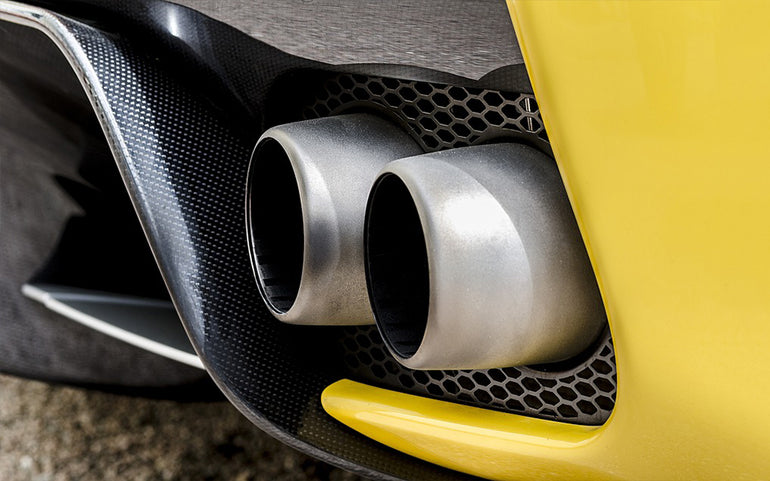 Exhaust tips are often described by the shape of pipes at their outlets.
Thus, you'll find many round, oval, rectangular, and even square shapes to choose from. While these are the basic shapes of the openings, there are other descriptive terms you'll find that can apply to any of them.
For example, a "slash cut" or "angle cut" exhaust tip means that the opening is cut at an angle that varies from top to bottom, regardless of the shape. A "rolled" exhaust tip is one where the metal has been wrapped around and folded back onto itself in order to present a smoothly-rounded outer edge.
A "double-walled" exhaust tip has both a larger outer hull and a smaller inner hull - both of which are visible. They may be joined at the outside edge, or they may not be visibly connected. Tips are described as "turn down" or "aussie cut" when the pipes curve downward so that the exhaust openings face the ground. And finally, "exhaust stack" tips are designed to be added on to exhaust system pipes that point straight upward. Exhaust stacks are custom setups typically found on pickup trucks.
The most common types of exhaust tips are single-tip or dual-tip.
Exhaust tips that fit on a single exhaust pipe with one outlet are known as single-tip style pipes, while tips that take one exhaust pipe and split it into two openings are known as dual-tip style pipes. Even though many of the exhaust tips we sell feature single-tip designs only. However, as can be seen from the product picture, we will still sell the double exhaust tips.