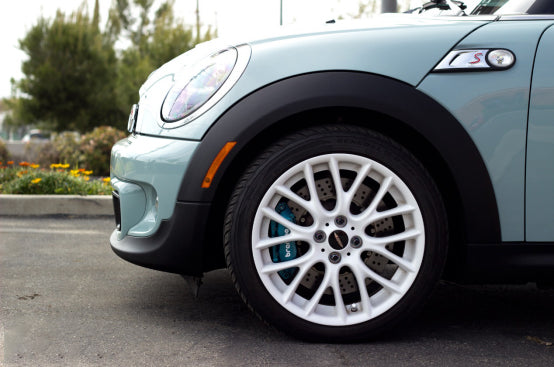 This is not your girlfriend's Mini. It does belong to a girl, yes, but this cute minty blue bulldog has a whole lot more bite than bark. While the Mini's cute looks and the limited-production Ice Blue paint might hint at the femininity of its owner, there's a lot more to this R56 Mini Cooper S than meets the eye. With its happy color and bright white wheels, it might lead you to think "aww, how adorable", a closer look tells you that while it IS cute, it's been built with performance in mind. Doubling as something of an accessory to an outfit as well as a potent little street scrambler, this particular R56 Mini Cooper S happens to belong to Senior Modification Expert Alan Wei's lady, and most interestingly, she guided the build, picking out what parts she wanted for the car and exactly how it should look, leaving Alan to simply get a hold of the parts for her. The avid Mini enthusiast will note the John Cooper Works R112 wheels, tastefully powdercoated in Bangle White – and lurking behind that innocuous facade is some serious stopping power.
While the R56 Mini doesn't look a whole lot different than the generation before it, the changeover from Supercharged to Turbocharged really made the Mini platform a lot more tuneable. The Mini comes stock with some pretty decent brakes, but those are long gone. Behind those white JCW Wheels is a Brembo GT Big Brake Kit for Mini Cooper, sporting massive 328mmx28mm 4-Piston 2-Piece Calipers, to bring this Mini Cooper to a halt on a dime – and naturally, both the front and rear calipers are custom painted Atlantis Blue to match the body.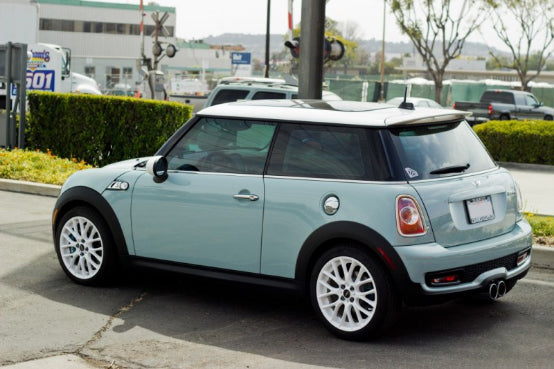 Around back you get your first hints that the engine's not stock either. Two 102mm exhaust tips peek out of the Mini exhaust center opening, hinting at the Remus Sport Exhaust for R56 Mini Cooper that's been fitted. The 102mm tips are also a custom touch, as this Remus Innovation exhaust system typically comes with smaller Carbon-Trim "Street Race" tips that simply wouldn't match the aesthetic. The Remus Exhaust gives the turbo Cooper S a beefier growl than stock without droning or being overly aggressive and the choice of tips absolutely sets off the car's aesthetic. If there is one thing that I have noticed about women who customize their cars, it's that they know EXACTLY what they want and how it should look – I wish I could be so decisive.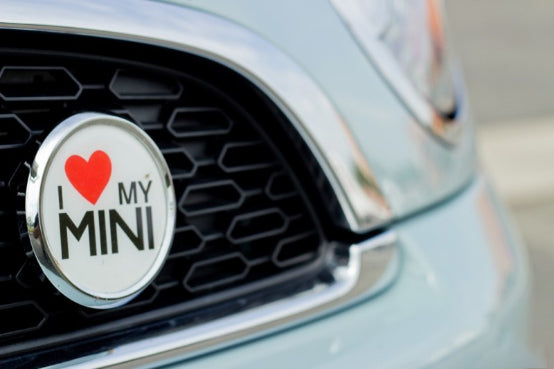 As with any Mini Cooper S build, the details are what positively makes the car, and this build certainly shows its owner has some serious attention to detail. Everything has its place. And like you'd expect, there's a level of attention to detail that goes beyond what most male enthusiasts would do. Everything has a place, everything is well thought out and flawlessly fitted. To ensure those white JCW wheels fit perfectly, the car also wears 15mm H&R Wheel Spacers and a Way Motor Works front and rear stud conversion set.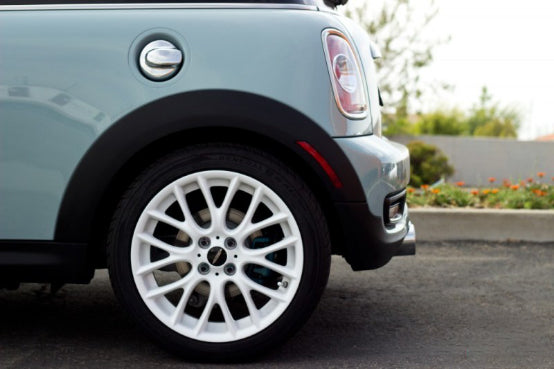 Further enhancing performance is an aFe Power Magnum Force Stage 2 Intake System for R56 Mini Cooper S. This intake system allows the Mini's N18 engine to breathe freely. The increased airflow of the aFe Power Cold Air Intake for R56 Mini Cooper S makes for an additional 18HP and 20TQ at the wheels.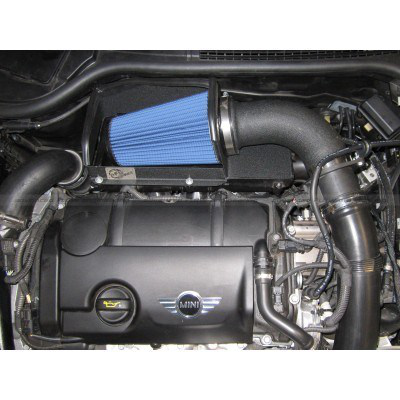 Of course, with a car that belongs to the significant other of one of our Senior Modification Experts, it doesn't stop with just an intake. Burger Motorsports recently released their JB Plus Processor for the R56 Mini, which boosts the output of the turbocharged N18 four banger ANOTHER 25HP and 30TQ at the wheels. 25HP from a tune alone is nothing to sneeze at, and in something that doesn't weigh anything to begin with like a Mini Cooper S, that 25HP feels a hell of a lot more potent. With all those extra ponies on tap in a lightweight package, this cute little Cooper S is going to surprise more than a few people at stoplights.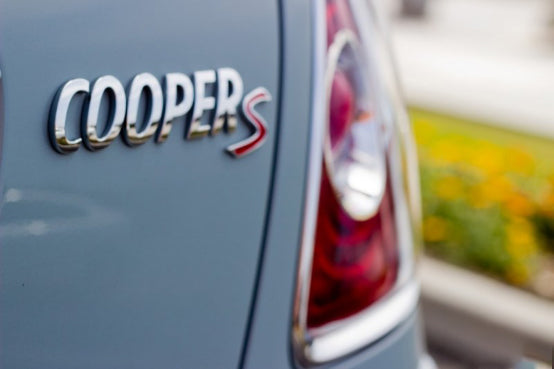 The Mini's lighting has been given a slight overhaul to make sure that even the car's illumination has a clean, sharp look. The OEM Bi-Xenon headlamps are complemented by a suite of LEDs in the Turn Signals, Sidemarkers, DRLs, Courtesy Lamps, License Plate Lamps, a fully LED lit interior and finally the fog lamps have been fitted with high-power CREE LED bulbs.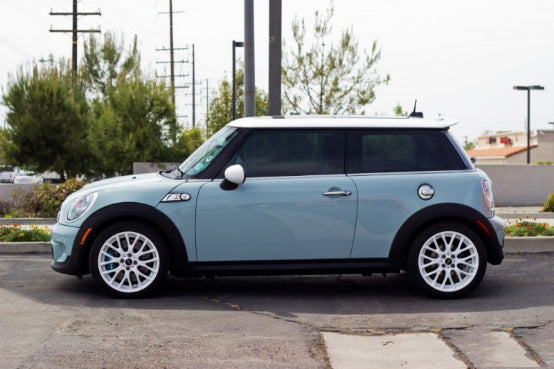 What's for sure about this Cooper S is that it's not done yet, and as more great aftermarket parts become available for Mini, the cream will rise and probably find its way onto this car. The careful attention to detail and choice of parts is what makes the whole package really "pop". Future mods might include a Wagner Tuning Front Mount Intercooler for R56 Cooper S, or perhaps something wilder still. Either way, we can't wait to see what comes next.
Thanks for reading!