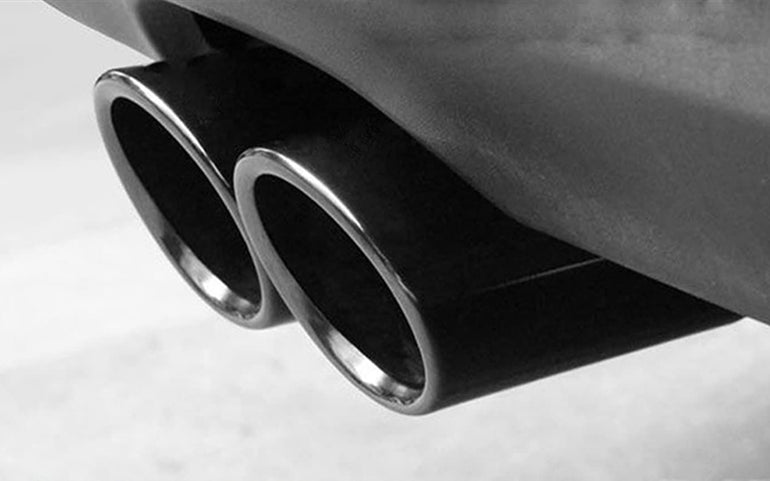 Over a period of time manufacturers' exhaust tips get rusty and chapped, the paintwork fades and that basically just destroys the whole aesthetic value from of a car's rear. The obvious answer to this problem is not to replace the muffler pipe, but to simply add a new exhaust tip instead, most vehicle owners like customized exhaust tips that add appeal for their car's existing theme.

Clamp-on designs are built to add style and variance, you can even own two or three designs and change them frequently, and clamp-on variants are easy to install and do not really consume a lot of time or money,you can DIY it.
Some people believe that weld-on designs actually damage the pipe when it is welded on, getting rid of such an exhaust tip may not be an easy task. However, if you can find the right welder for a better job, then it shouldn't be a problem.
However, with clamp-on options there is virtually no risk of damage. They are similar to a cap that rests over the piping, and it does not affect the exhaust pipes its physical condition.
In terms of cost, that's an obvious question that you should be asking. for weld-on exhaust tips, there is always that extra cost of welding, not to mention that you might have to handover the car to a mechanic shop for a few hours.